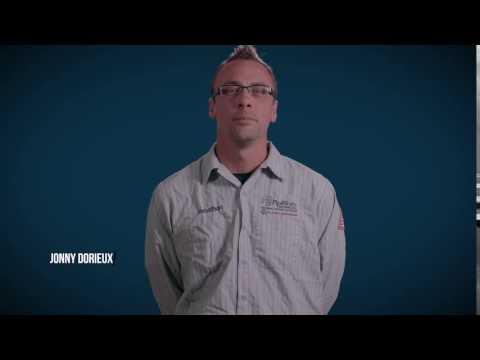 Watch My Video
Customer Reviews
About Me
By Gerard M.
Basking Ridge, NJ

"I have been working with Pipe Works for many years and I have always found the be reliable and trustworthy. Their workmanship is..."

By David N.
Morristown, NJ

"Very knowledgeable and helpful."

By Susan
Morristown, NJ

"Our clogged pipe was cleared quickly and inexpensively. The technician was pleasant and helpful. After spending some time in our..."

By Theodora A.
Westfield,

"Unfortunately our house is a 100 year old Dutch Colonial and its sewer line is 100 years old too and the sewer line reached the..."

By Bailey G.
Chatham, NJ

"I've used them for years as a contract customer and always had reliable service. They are clean and professional. You definitely..."

By Maria M.
Chatham, NJ

"Was very happy with how the technician from Pipe Works inspected my 3 air conditioning units. He was very knowledgable and..."

By Gia D.
Chatham, NJ

"Jonathan was extremely helpful and knowledgeable. He came to fix a problem with my sump pump and uncovered a much larger water..."

By Dan B.
Madison, NJ

"Our Technician, Jonathan, provided quality workmanship, outstanding advice on multiple problems, and all-around superior customer..."

By Mike D.
Madison, NJ

"Have been using them for years- great service and highly skilled technicians."

By Louis
Madison, NJ

"I take a bow to Francesca! True professional and she was very attentive to our scenario. A true Ambassador to Pipeworks!"
Jonathan

from

Pipe Works Services, Inc.
Title:
Senior Technician

Jonathan joined Pipe Works Services in 2006 and has been with the company for over 10 years. His vast experience in plumbing, HVAC, underground excavations and a variety of other skills allow him to connect and help uncomfortable customers. He loves finding solutions for customers and enjoys the fact that "everyday is different!"
Favorite Show: Pink Slip, Speed Vision, Rallying, Motorcycle Grand Prix & Motorcross
Hobbies: Playing soccer & working on my car
Pets: Zizou, my dog
Proudest Moment: When my son was born.
What I love best about my job: The challenge and diversification
What else you might find interesting about me: I was born in Africa and I am fluent in French