Dependable Heating and Air Conditioning Services in Chatham, NJ
Here at Pipe Works Services, we believe in the value of customer service and are proud to serve our area. We use only high quality products, installed by our excellent team of certified technicians so that you can be sure of long-lasting results. We want to work with you to find the solution that will work best for you!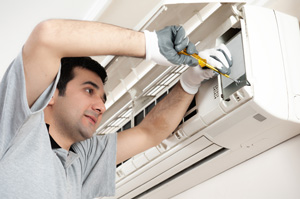 If you have problems with your heating system working more than it needs to, then you should get it serviced with the professionals at Pipe Works Services. Heating bills can become the largest part of a family's expenses, making winter a hard time to have your furnace running improperly. Don't take the risk of your furnace or boiler falling into disrepair right when you need it and be sure to get it serviced regularly.
Air conditioning systems follow a similar set of rules when it comes to maintenance. Letting you air conditioner fall into disrepair can become a huge problem during the summer when you need it. By insulating and air sealing your home you can reduce the amount of time that your system is running, but that won't do you any good if the system isn't working properly to begin with. Stay cool this summer and get your AC system service by the friendly professionals at Pipe Works Services!
Expert Home and Attic Insulation in Chatham, NJ
Many homeowners pay more than they need to on their energy bill because energy is being leaked out through insufficient insulation. Attics and crawl spaces in particular are huge culprits and can leak out a great amount of air, causing your heating or air conditioning systems to work overtime to keep your home comfortable. By upgrading your attic insulation, you can cut your heating and cooling costs by as much as 40 percent!
When you call in the professionals at Pipe Works Services, we do a full analysis of your home to pin point which areas are leaking the most air. We then insulate these areas so that your home can run more efficiently. Our SuperAttic insulation system utilizes both spray foam insulation and SilverGlo rigid insulation so that you can be sure that your attic won't leak air.
Symptoms of poor attic insulation
Rooms located below the attic get too hot or too cold, even when other parts of the house remain comfortable.
High electric bills and/or high costs for heating fuel
Cold drafts during wintertime
Recessed "can"lights int he ceiling directly below the attic
Attic floor joists can be seen above or between existing attic insulation
Less than 10 in. of existing attic insulation
Ductwork in attic is exposed above insulation
Ice Damming Repair and Generators in Chatham, NJ
One of the most destructive ways that snow and ice can affect your home is through ice damming. When an attic is improperly insulated, the heat that it gives off in the winter melts snow on the roof, causing it slide down to the gutter and freeze again. When this happens repeatedly, the ice creates a dam and the water leaks back into the house through shingles on the roof. The way to prevent this from happening is to make sure that your attic is properly insulated so that heat can't leak out in the first place.
If you're concerned about loosing heat during a power outage, then our generators are the thing for you! You can choose whether to have only a few things backed up by the generator like the heating system, a few lights, appliances, etc., or you can have your whole home backed up. Either way, you can be sure that your home will be storm ready. And along with generator installation, we can also assist with a full range of home electrical services!
Pipe Works Services has the tools and the expertise to tackle all your HVAC, insulation, and plumbing problems. Our team of friendly, knowledgeable staff and trained experts use only high quality materials to ensure that your project has great, long lasting results. Call us today for a free estimate!