Fix It To List It Realtor Division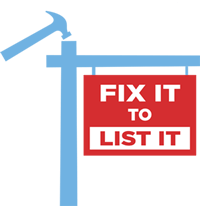 At Pipe Works Services, Inc., our Fix It to List It specialists know that real estate professionals have unique needs because of their industry. We understand the sensitive nature of a transaction when a concern is raised by an inspector or potential buyer. We also know that you are working under strict deadlines that need to be met. Our goal is to respect the interest of all parties involved and help you successfully move towards closing.
Here's how working with our Fix It to List It team can benefit you:
Contact Us For An Estimate or Home Energy Audit
For a no-obligation estimate or Home Energy Audit, please complete the quick form below. Pipe Works Services, Inc. will contact you shortly to schedule an appointment or call us today at 1-888-572-1569

Privacy Statement: Your privacy is valued! Your personal information will be kept confidential and will not be redistributed or shared with any third parties.